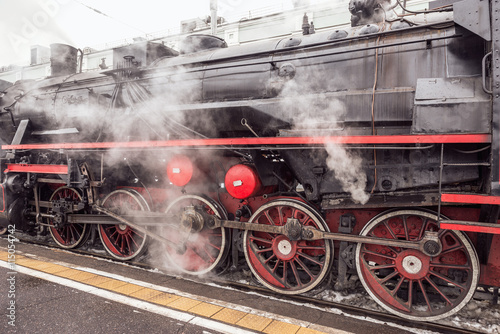 Kids of all ages love collecting model trains. That is a known fact. Model trains are not only fun and enjoyable but they also stimulate a child's imagination and helps give them a sense of history.  Model trains are available in an array of forms and can come as locomotives, garden railroad streetcars and the like.  Model trains come in a number of specific gauges, which for the untrained can be quite daunting.  If you are keen on collecting model trains or any other type as a hobby here are some top model train recommendations to consider.
Lionel Harry Potter Hogwarts Express O-Gauge Set
This model train comes as a five-piece set and is constructed with all the bells and whistles to assist Harry Potter and his friends to travel from Hogwarts School of Magic and Wizardry and back.  It comes with a lot of cool features and is very easy to operate.  Even kids can assemble the train set with ease.  It is recommended not just for Harry Potter fans but for all collectors.
Life Like Trains HO Scale Freight Runner Electric Train Set
Whether you are collecting sets for garden trains or just starting out on this wonderful hobby, you will definitely enjoy the Life-Like Trains Freight Runner set. It comes with an array of features that make it a complete delight anytime you get on the railroad. The train features a powerful GP38-2 diesel with a lot of real-life features including a boxcar that can be slid open and headlights that power up immediately when the engine is fired up.
HO Scale Roadwork Essentials
This train set is considered one of the most affordable model trains that are available in the market today. It comes with a huge array of accessories unlike other model train sets in the market today. The best thing about it is that it already comes assembled and ready for use.  You get to enjoy an array of features like vehicles and other structures that have been meticulously hand-painted.  Enjoy accessories like a dump truck and road grader as well as compressor trailer and barricade set.